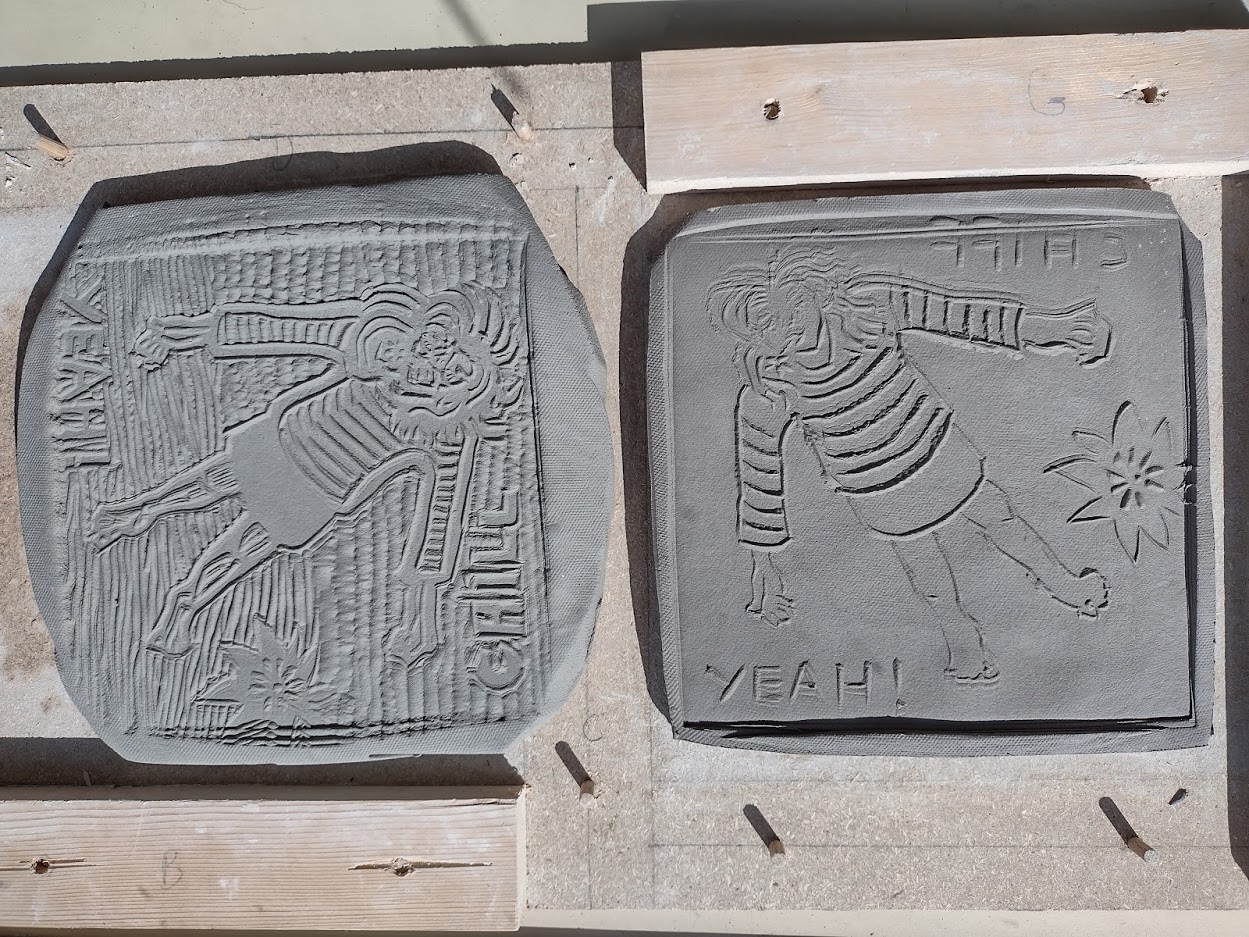 Kunstwerk door kunstenaar Ondine de Kroon samen met kinderen uit de buurt Middeland Rotterdam.
Voor de realisatie krijgen wij een subsidie van het Makersloket van de Stichting Droom en Daad.
Met  tegels  van stoeptegelformaat  30 x 30 cm willen we een pad en een podium maken, een sokkel waarop iedereen zijn one minute of fame kan beleven: Een instagramselfie kan maken of een tiktok filmpje of een zeepkistspeech kan houden. Het pad leidt naar het podium.
We willen de resultaten publiceren op een website.
Het podium wordt een cadeautje aan de kinderen die zich zo goed door deze moeilijke periode hebben bewogen. We willen tussen de kinderen de ongeslepen diamanten vinden, hun talenten ontdekken.
Locaties: De Tuin van Claes en  Het Wijkpaleis, de plek om het te maken. Rotterdam
Claes de Vrieselaan tussen de Volmarijnstraat en de Mathenesserlaan in het Middenperkje tegenover het bankje.
Week van 15 september plaatsing (met behulp van Buurman)
Woensdagmiddag 15 september onthulling (Corona proof) met de deelnemende kinderen.
15 september t/m 31 oktober is het podium open